About Sunset Royale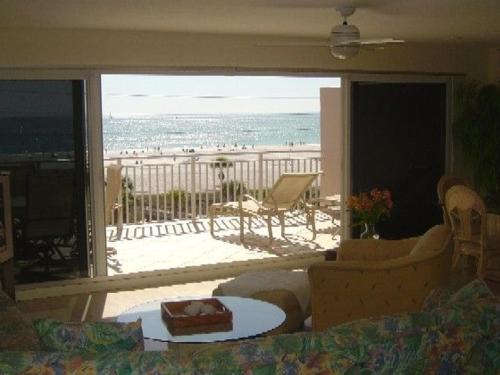 Rental guests of these beachfront rentals of Sunset Royale now have access to a heated pool and spa at our newest property Siesta Sunset Royale hotel, a no minimum stay seven apartment beach house that is three blocks north of our building and one block from the tropical Village of Siesta Key. This beach house is at 5322 Calle de la Siesta and across the street from Crescent Beach access #7 on Beach Rd. There is no reason to delay your trip to Siesta Key any longer. Life is good and the sand is waiting. Book your Siesta Key beachfront or beach house rental today.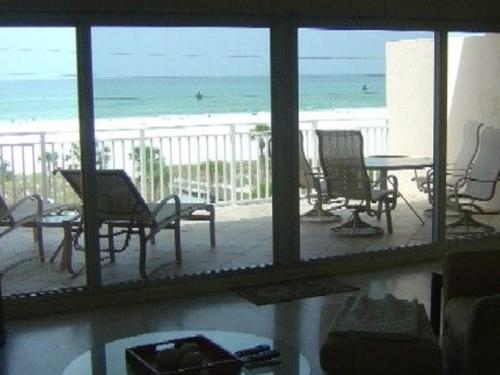 Our office, guest computer center and lending library is located on the ground floor entry level of Siesta Sunset Royale. Your guest access cards provides 24 hour access.
Hours are 7:00 AM to 7:00 PM every day. Make reservations online, by phone or in person.
These one & two-bedroom Siesta Key beachfront condos are the type of vacation rentals you will return to again and again. Siesta Key Beach is rated #1 on Dr. Beach's 2011 list of the world's best beaches. Our Siesta Key beachfront rentals feature large open balconies overlooking Siesta Key's Public Beach and the Gulf of Mexico providing an unobstructed and panoramic view and a perfect location to enjoy breakfast, lunch and dinner or a relaxing beverage at any time. These 4th floor penthouse vacation condos at Sunset Royale will provide a memorable and relaxing vacation. Our Siesta Key vacation rentals are located directly across from the north end of Siesta Key Public Beach, with it's white quartz sand, which is always cool to the touch. Picture yourself walking barefoot on this sand along the Gulf of Mexico shore from your vacation holiday condo to the tropical Village of Siesta Key. You really have found paradise. See our list of features check our reservation calendar and make your reservations. Learn More about Sunset Royale Now or call to book your beachfront rental in Siesta Key.
About Siesta Sunset Royale beach house