Weathervane Inn & Suites, Charlevoix, MI
The year was 1972 and we were on one of our many visits to Charlevoix, Michigan from our home in Milford, Michigan just outside of the Detroit area. A life long friend owned a Dairy Queen in Charlevoix, a picturesque resort town nestled between Lake Michigan and Lake Charlevoix in the northern lower peninsula of Michigan. We had made this trip from Detroit and Milford many times, but this year we did something that would be prophetic to our growing family's future. Weathervane Inn & Suites II was under construction on the property of the Weathervane Inn on the Pine River in downtown Charlevoix and Nann and I made our first investment property purchase.
After purchasing our vacation property it seemed natural to become more involved in this new venture and I was elected President of Weathervane II. and though a little rocky at first Don Seeloff, president of Weathervane I and myself were able to combine both the older Weathervane from the late 1940's with the newer upstart Weathervane II from the early 1970's into a combined organization that has become the vacation rental of choice in Charlevoix to this day.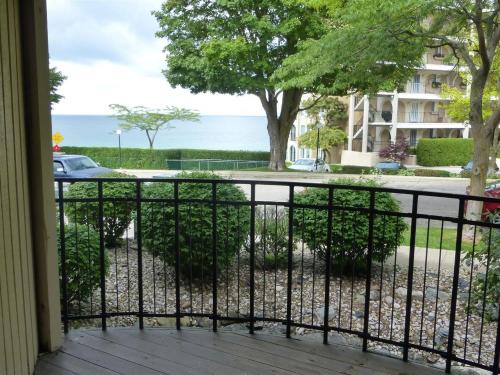 Our first son Jason was born in 1971 and Justin in 1973. Our Weathervane property not only provided us with our first investment property, but also an education in business management along with a regular respit from our busy family life as we raised our sons in the sleepy old mill town of Milford, escaped to Charlevoix whenever we could.
We have experienced so much since the arrival of our sons in the early 70's and to this day our Charlevoix investment has proven to be not only a good investment, but an avocation to enjoy at this point of our lives as we operate our vacation rentals on Siesta Key in Florida.
Only very lucky people can retire from their vocation and make their avocation their new vocation. I truly believe that Robert Frost wrote his famous line in "Two Tramps in Mudtime" for me. It took a while, but truly did unite my avocation with my vocation. We still own our unit #42 at the Weathervane Inn & Suites in Charlevoix and invite you to visit this beautiful area.