Foodies
Sometimes a restaurant is not going to satisfy your eating or epicurean desires. We have taken care of your sourcing in this area. Foodies is all about eating, but not at a restaurant. It might be a carryout, perhaps a unique market or maybe a specialty food store or shop. No matter which it is we have it covered. we're good in this area and you can only make us better by sharing your own outstanding finds in the Sarasota/Bradenton area. In other locations on our website we feature the Sarasota & Siesta Key Farmer Markets, which are a must attend for foodies. All of the locations below are good finds for a special ingredient or food for a meal you wish to prepare or for a carryout that is not fast food and worth the experience. Bon Appétit.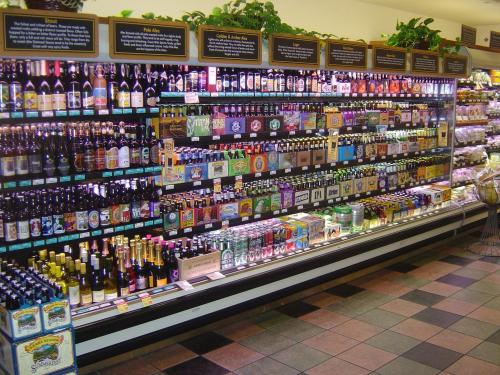 Whole Foods Market
1451 First Street
Sarasota, Florida 34236
941.955.8500
Every foodie knows that when a city has a Whole Foods Market they know that the city understands the importance of good and healthy organic foods. The Sarasota Whole Foods Market is is located in the heart of the city and we encourage all of our Siesta Key vacation rental guests to venture out to see our city and to visit Whole Foods where you will find a plethora of unique and health foods that just are not available at regular super markets. You can check out the special prices that Whole Foods have for the time you are here by visiting this link to find Sarasota and Siesta Key food specials for your special home cooked meal on the balcony of your penthouse condo on Siesta Key. A great time to visit Whole Foods is when you are enjoying the Sarasota Farmers Market, which ends on the north side at the Whole Foods Market location. If you have never been inside of a Whole Foods Market, by all means take the time and stroll through this large super market that is dedicated to the organic and gourmet lovers of food in America.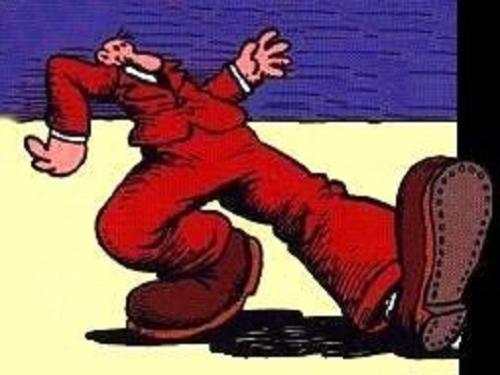 1924 S Osprey Ave
Sarasota, FL 34239-3621
(941) 955-9856
Monday through Saturday 8:00 AM to 8:00 PM Bakery opens at 7:00 AM Sunday at 8:00 AM
Sunday 10:00 AM to 5:00 PM
Morton's Market is a wonderful family owned gourmet market that has all your cooking needs. I kneaded (sic) some cake flour and none of the Sarasota markets carried it locally. I drove here to see if they carried it and they didn't, but they did not hesitate in going into their kitchen to give me the amount I required. No charge. They also carry everything you need to avoid cooking. They make all their own pastries plus many, many prepared meals to take home and, your catching on, eat on the balcony of your beachfront penthouse vacation rental on Siesta Key while you watch the sun set. Might spend some time in their wine shop to loosen up your wallet. Not only is Morton's a foodie paradise, but Morton's will also cater your party. Please take it easy on the condo!!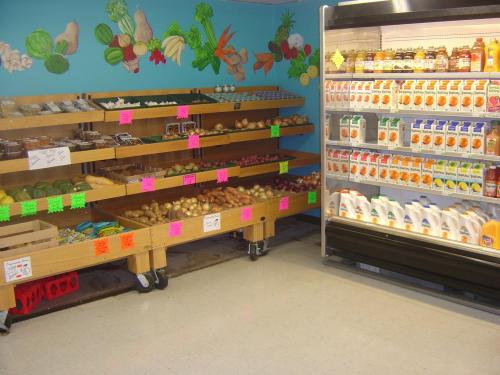 Siesta Market
205 Canal Rd.
Sarasota, FL 34242
(941) 349-1474
7:00 AM to 11:00 PM 7 days a week

This grocery store in the heart of Siesta Key village is less than one-mile from your condo and a block from our beach house so you can keep well supplied in all of your grocery needs during your stay at your Siesta Key beachfront penthouse condo and our Siesta Sunset Royale beach house. Beside their very convenient hours and ample parking lot, if you chose to drive instead of walk (they also have a bike rack), you will find Siesta Market well stocked to sufficiently supply all of your food needs. Siesta Market has an excellant wine selection, deli counter with a variety of foods prepared for you to take home and enjoy for lunch and dinner. Market owners Bill Nicklai and Vincent Messina retired and closed their business in late spring of 2015. Morton's market has now become the owners of Siesta Market and we are sure they will maintain and improve the good supply of fresh bread and bakery, fresh meats, produce and dairy products including lots of ice cream selections. They maintained the store during this transition and already greatly improved your choices throughout the market, greatly improved the deli counter and added fresh fish for your dinner choices. We have had many guests who flew to Siesta Key by way of Sarasota (SRQ) airport, took a cab to the condo and did all of their shopping in the village. None of these guests were ever disappointed with the selection they found at our Siesta Market. Morton's plan on remodeling and continuing to improve your food and deli choices at Siesta Market. We will keep updating our site with fresh photos and more information as the remodeling starts in earnest.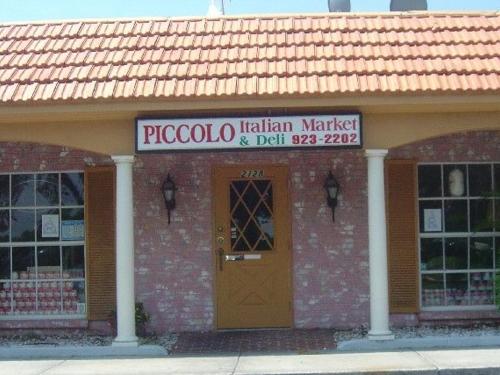 Piccolo Italian Market & Deli
2128 Gulf Gate Drive
Sarasota, FL 34231
941-923-2202
Piccolo's carry a full line of imported cheeses, lunch meats, pasta, olive oil, assorted imported olives, giardiniera and fresh mozzarella along with other Italian specialty items. The deli is complete with fresh cooked pastas , cold & hot sand wiches to go, salads and special order subs, deli platters, cheese platter and cookie platters. In addition they have cannolis, tiramisu, sfogliatelle, espresso and cappuccino. Chio!
Publix Super Markets are ubiquitous in all of Florida and for good reason, as they are a dependable source of foods for Floridians and all Publix stores are well run and consistent in their products and features. The Publix bakery is a good example of why they are popular along with their produce department and well laid out store floor plan. You will find that you have two Publix super markets that are close to your vacation rental on Siesta Key. They are both located just off of US 41, Tamiami Trail, as you depart Siesta Key from either bridge. From the north bridge your Publix is on Bay Road, which is an extension of Osprey and just before US 41 in the Paradise Shopping Center. From the south bridge you will find your Publix by turning right off of Stickney Road after you cross US 41 into the Pavilion Shopping Center. On our traveling to Siesta Key page on our website we have a link for a very time savings way of shopping for your provisions by creating your Publix shopping list, including specials, before you leave home. This link is a valuable tool before you travel and when you arrive. Don't leave home without it.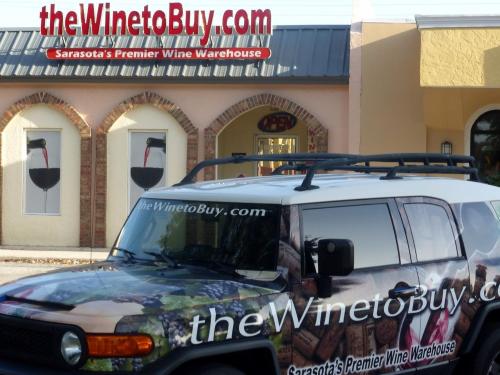 theWinetoBuy.com
2140 Gulf Gate Drive
Sarasota, FL 34231
941-926-WINE(9463)

Finding "your" wine is not always easy, but finding "your" wine at this wine shop will not only be easy, but will help you discover wines you will not find on grocery store shelves. Once you meet Mitch Soffer and revealed the wines you like and the prices you like to pay, Mitch will invite you into a new world of wine experience. With over 35 years' experience in the wine industry this oenophile wine entrepreneur will introduce you to varietals, vineyards, regions and countries with labels and palate experiences that will broaden your choices and take you to venturesome depths in the wonder world of wines. You will never again pick up that convenient bottle of wine at the grocery. Mitch does not charge for the education, just the product and at a fair rate at that. You'll have nothing to grape about!
SweetBerrieS Frozen Custard
2881 Clark Rd.
Sarasota, FL 34231
941-929-7322
Finding ice cream around Sarasota or Siesta Key is pretty easy and If you want Gelatto this too can be found in a number of locations. Finding truly great Frozen Custard is a different story and this location on Clark Road is close to your condo on Siesta Key. Sweetberrie's not only has frozen custard in vanilla, chocolate or flavor of the day, but they also make a frozen custard mix called "concrete", which you will find is similar to a DQ Blizzard in looks, but with that very creamy Frozen Custard taste. You can also eat in and order sandwiches or salads to round out your diet or order more frozen custard to help you round out.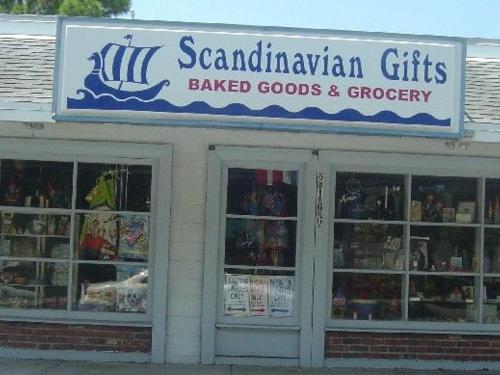 Scandivavian Gifts, Baked Goods and Grocery
2166 Gulf Gate Drive
Sarasota, FL 34231
941-923-4313
This Scandinavian shop will be able to take care of your specialty foods needs whether a specialty of Denmark, Finland, Norway or Denmark. From Swedish Gravlaks, Danish Kringle, Norwegian fish and seafood or Finish cardamom braided coffee cake, this shop will have it. The shop also have many gifts and items from all of these countries including Iceland.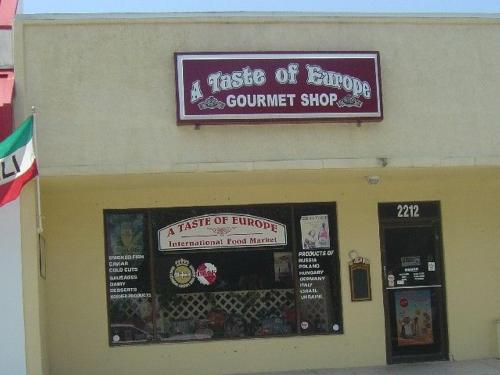 A Taste Of Europe International Food Market
2212 Gulf Gate Drive
Sarasota, FL 34231
941-921-9084
Groceries and Specialty Food from Russia, Israel, Ukraine , Poland, Hungary, Bulgaria, Turkey, Greece, Italy, Denmark, Germany, France and more are stocked in this unique deli and grocery store in Gulfgate. From pierogies, to blitzes, sausages and other meat products, seafood, caviar, cakes, bakery, cheeses, breads, beer, wines, dairy and sweets it's here! This store is a great find and they are very helpful at finding and supplying those foods that you will not find at the local markets.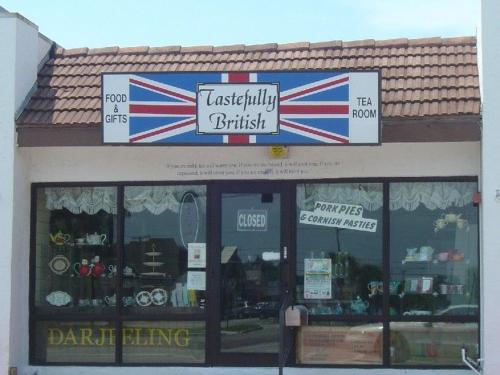 Tastefully British
2236 Gulf Gate Drive
Sarasota, FL 34231
(941) 927-2612
This store will make you quickly feel you have crossed back over the pond and once again in Great Britain. Well stocked with your favorite teas, Branston Pickle, Sandwich Spread, Hob Nob biscuits, Heinz Baked Beans, "ahh!" Bisto Gravy Granules and many other British food specialties. Debbie also has ample supplies of her Cornish Pastry, Shepherds Pie and Jellied Pie in the freezer, which can also order ahead to be served in the authentic Tea Room at the rear of the store. If you are looking for your favorite pudding, scones or shortbreads, you have found the place to get them. There is hardly a reason to go home as you won't get this weather in England.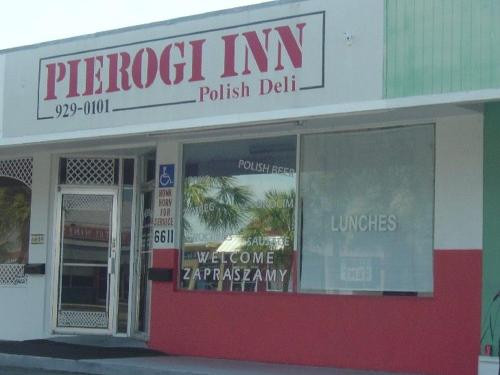 Pierogi Inn
6611 Superior Avenue
Sarasota, Florida 34231
941-929-0101
Your a long ways from Poland and not close to Hamtramck, but your real close to homemade Polish Pierogis, smoked and fresh kielbasa and other sausages along with a store full of ethnic canned goods, noodles (makaron), barley (kasza), flour (maki), frozen foods, beverages, fish products, soups, spices and seasoning. This Gulfgate Polish Deli will gladly take your order in English or Polish. Zapraszamy!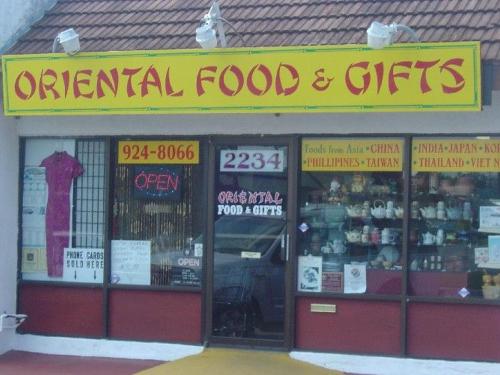 Oriental Food & Gift Mart
2234 Gulf Gate Drive
Sarasota, FL 34231
(941) 924-8066
You are checking out the cookbooks in the condo and you find this great Asian recipe in the cookbooks in the kitchen. You check out all of the kitchen ware and realize these great owners of your beachfront vacation condo on Siesta Key have supplied this efficient kitchen with everything you need. But wait, where are you going to get all of the Asian ingredients you are going to need to make this meal happen? This is Siesta Key, not San Francisco where this would be a breeze. Fear not, Noya Brigham has a long established store that is waiting for whatever challenge or Asian country you can throw their way, Chinese, Japanese, Korean, Thai, Philippine, Viet Namiese, India and Indonesian just to name a few. If that is not enough, they will throw you some challenges if you want to sign up for a Wok cooking class at the store. You really need to spend more time on Siesta Key to work on fine tuning your cooking adventures.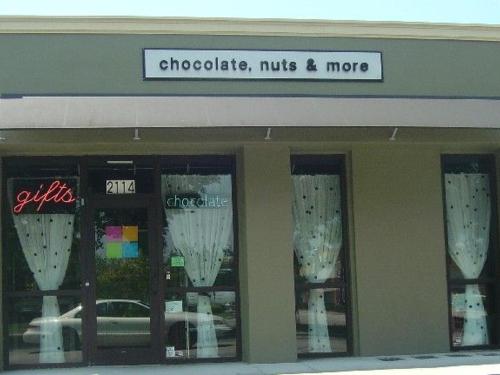 Chocolate, Nuts & More
2114 Gulf Gate Dr
Sarasota, FL 34231
(941) 925-1111
This is where they make it. This is where they sell it. This is for chocolate sinners only. This is why they are sinners. Be careful on this website also, not for the faint of heart. You might want to pretend you never saw this and save yourself for eternity you sinner. We're all familiar with the old dog phrase, "bark is worse than the bite" The Chocolate Bark Company has completely reversed the phrase and truly their bark is incredible!!
Chocolate, Nuts & More
2114 Gulf Gate Dr
Sarasota, FL 34231
(941) 925-1111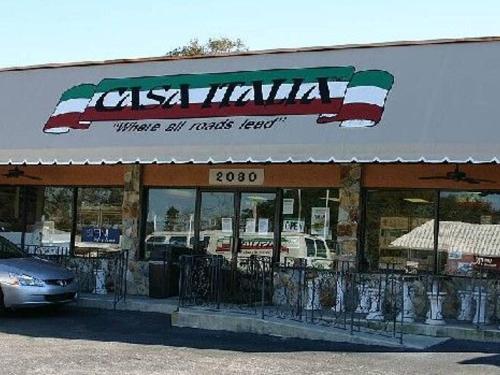 Casa Italia
2080 Constitution Blvd
Sarasota, FL 34231
941-924-1179
What would you do without a foodie stalking through Sarasota to find the perfect places to find your ultimate ingredients and foods? The name only tells half of the story. This wonderful ethnic food deli and world provision outpost will enchant you upon your first visit. They don't have everything, but I am not sure what might be missing. Raj and Nita Mathur have added an Indian component to this culinary food supplier and deli. Whether it is cheeses from around the world, olives that you did not even know existed, home made sauces, fresh breads, European Vinegars, Italian cold cuts, Prosciutto di Parma, Jamon Serrano, Italian dinners to go, Indian on Thursday, cooking classes, imported wines----I could go on and on, but I won't, you just need to go there yourself.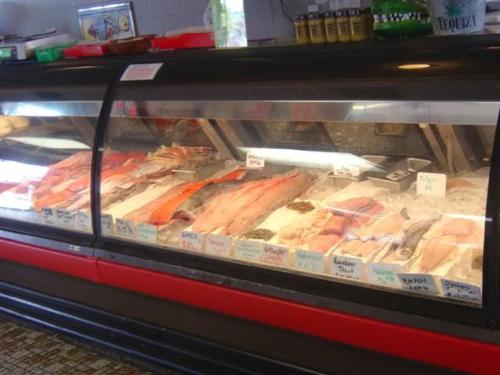 Walt's Fish Market and Restaurant
4144 S. Tamiami Trail
Sarasota, FL 34231
941-921-4605
941-232-8816 Brett's Cell phone
This long established fish market and restaurant is a real find if you are looking for fresh caught local fish which is brought in daily. Now a third generation run fish market and restaurant, Brett Wallin will not only keep your smoked mullet in good supply, but also the best in the area smoked fish spread. If fish is your desire and you love to cook it fresh, Walt's is the fish counter you will want to become familiar with. For those who prefer to eat in, the market also has a casual restaurant that will deliver up the best of the day in fresh fish lunch and dinners. Walt's will also cater your events and you can contact the owner direclty on his cell phone listed above.
Sarasota's Roadside Barbecue
If you are a fan of BAR-B-Q you also understand the need to search for a roadside barbecue cooker and stand that serves op their own special pork along with other foodie supplies to compliment this great roadside find. On the other hand if you really want to find the ultimate barbecue supplies to do you own Bar-B-Q we have also included two local farms where you can purchase your pig and create your own barbecue from scratch. You can contact the office manager at Sunset Royale to find out where to put your pit---uhh on second thought you might need to find your own perfect location in the area for your pit. Just to know that the do it yourself or already done for you barbecue is close by and waiting for you, will start to get the juices flowing knowing that good barbecue is close by, no matter how you want to obtain it. The following reviews are from Brian Ries whose article in the Sarasota Herald Tribune can be read in our Sunset Royale News articles.
Alday's
Corner of Bahia Vista and Beneva Road, Saturday's, 809-2589
Although it may be the most ubiquitous name in Sarasota barbecue - with at least two locations operating these days - Alday's is by no means the best of the bunch. Although the pork is cooked right, and juicy enough, the rub seems straight out of a massive tub of garlic salt, tainting the meat with astringent, chemical flavors. Besides that, the meat here - be it pulled pork, ribs or chicken - is barely touched by smoke, tasting more barbecued than tended for hours over smoldering hardwood chunks. The beans aren't bad, though, and they are one of the only stands to take credit cards.
D&R
Corner of 17th St. and Tuttle Ave., Saturdays, 951-0632
If you want to get mugged in the alley by a hulking mass of hardwood smoke flavor, head to D&R. The chicken and ribs must spend days bathing in smoke, the flavor permeating straight to the bones and beyond. Drop a bag of this in your car, and you'll be smelling it for days. It's fabulous. Admittedly, you pay a little in terms of texture - the meat is often cooked so long it can be dry - but that's a price you may be comfortable with. Salve that pain with D&R excellent mustard-based sauce, sweet and spicy with a bit of tang. Pulled pork here is more troublesome, since it is chopped fine and mixed with sauce earlier in the day, which mutes the smoke and makes the texture a bit spongy. Stick with the ribs and chicken.
Perry's
Old Salty Dog parking lot, Siesta Village, 724-1702
Perry is the all-around king of barbecue in Sarasota. I might prefer a little of this at one place, a little of that at another, but if I want a one-stop shop, I head to Perry. He manages to infuse his meat with a hefty dose of smoke without losing the luscious texture that reminds you of rich pork fat. All of the meat is simply seasoned, which leaves room for a dip and dunk in Perry's trademarked and bottled tomato-based barbecue sauce, which is worth a purchase by itself. Although most of these roadside stands tend to dish up mass-produced slaw and potato salad, Perry's does make a mean mac and cheese that's crusty on top and elegantly gooey on the inside.
Kersey's Cracker Style
Fruitville Road and Myakka Road
Friday through Sunday, 915-7191
Unless you live east of I-75, this relatively young barbecue joint is a bit of a drive. Still, it's worth it if you need a big smoke fix out in the sticks. Here, the 'cue is reminiscent of Perry's - smoky, simple and all-around tasty. Try the beans, but only if you're a fan of pork (and you wouldn't be reading this otherwise, would you?), since he packs almost as much meat into each scoop of the sticky and spicy concoction as he does into the sandwiches.
Below are two local farms that serve up incredible, local pork, two different ways.
Palmetto Creek Farms
PO Box 607
Avon Park,FL
863-449-0006
Originally started as a 4-H project, Palmetto Creek Farms has turned into an incredible producer of pork out east of Sarasota County. Owner Jim Woods tested 10 different breeds of pig over several years before settling on a stock of Hereford hogs. He sacrificed speed of growth and number of offspring for incredible flavor and intramuscular fat that hasn't been bred out of the pig like those at corporate farms. Although Palmetto Creek sells largely to the restaurant trade, they'll be happy to ship you some of their fabulous meat, or you can drive out an pick it up yourself.
My Mother's Garden
3819 Country Road 579 South
Wimauma,Florida
813-956-1643
My Mother's Garden is a full service stop for any dedicated locavore, from organically produced vegetables and fruit to hormone-free, grass-fed beef to cultivated shiitake mushrooms. The farm's Berkshire and Tamworth hogs get the same all-natural approach as the beef, along with an extensive grazing area that results in classic, acorn-fed pork (depending on the season). My Mother's Garden sells pigs by the half and whole.